2 FLAVOR GIFT PACK WITH HOOCHIE NUTS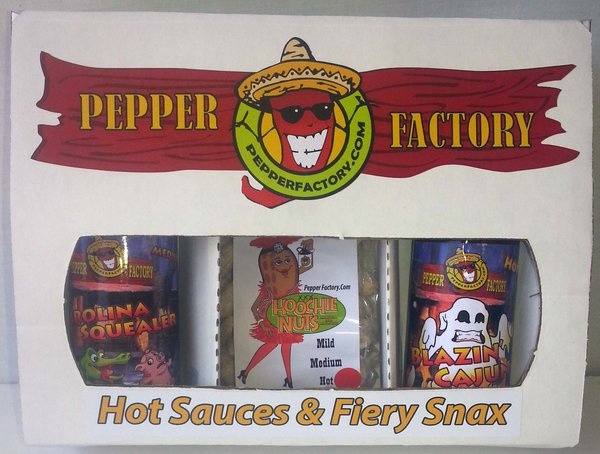 2 FLAVOR GIFT PACK WITH HOOCHIE NUTS
2 FLAVOR GIFT PACK WITH HOOCHIE NUTS
Yes, some people need Hoochie Nuts too!
Choose any 2 flavors of hot sauces to include in this gift package along with any type of Hoochie Nut.
When you get ready to check out, tell us the flavors of hot sauce plus the heat of the Hoochie Nut (Mild, medium or Hot) in the Comment Box.
We'll send it directly to you or as a gift to someone else along with a gift card. Just include that person's name and address (if within the continental United States) in the comment box.