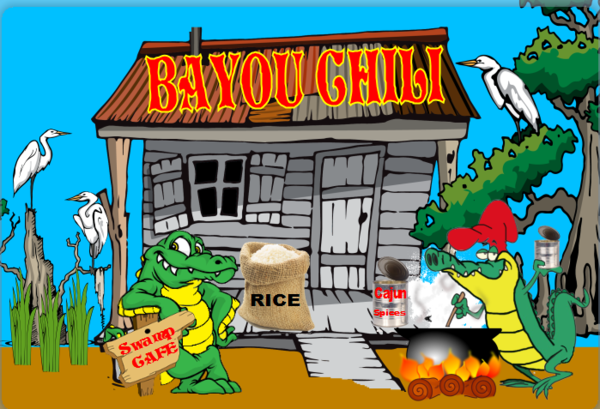 Bayou Chili
Bayou Chili
This is absolutely delicious! Great flavor and just the right amount of heat and a lot of fun to make.
Includes instructions as well as the rice along with all of the spices you need to cook a meal; plus a 1.7 oz bottle of our Hot sauce.
Makes a great personalized gift for every occasion ( birthday, Thank You, Mother's / Father's Day, or holiday)
With just the right amount of heat choose from a Hot ( Blazin' Cajun ) Hot Sauce this Pepper is about 1.2 million scoville scale scale
Just fill out the post card on the back of the package and apply your postage and mail ( Postage to and from anywhere within the continental US is $ 4.00 ) Ask us about drop shipping for you!