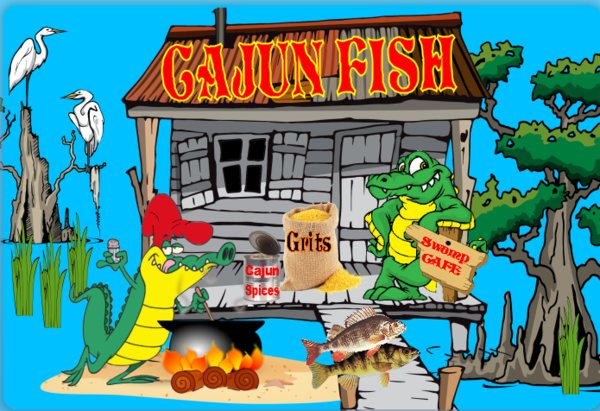 Cajun Fish
Cajun Fish
Great flavor and just the right amount of heat and easy to make anywhere.
Fish and Grits; Now that's Southern! Our cheese grits will melt in your mouth.
Includes instructions as well as the grits along with all of the spices you need to cook a meal; plus a 1.7 oz bottle of our Hot sauce.
Makes a great personalized gift for every occasion ( Birthday, Thank You, Mother's / Father's Day, or Holiday)
With just the right amount of heat, Blazin' Cajun Hot Sauce, with habanero peppers and ghost peppers, is about 1.2 million on the scoville scale.
Just fill out the post card on the back of the package and apply your postage and mail ( Postage to and from anywhere within the continental US is $ 4.00 ) Ask us about drop shipping for you!