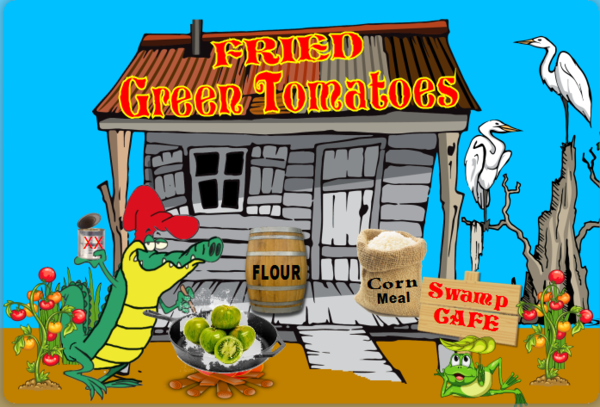 Fried Green Tomatoes
While fried green tomatoes are usually considered a southern dish they can be found in northern homes as well. The northern version is more likely to be made with white flour rather than corn flour or corn meal Also, green tomatoes tend to be prepared at the end of the season in the north when the remaining fruit is harvested before the first frosts, whereas green tomatoes are picked throughout the season in the south.
Includes instructions as well as the four/cornmeal along with all of the spices you need to cook this dish; plus a 1.7 oz bottle of our Hot sauce.
Makes a great personalized gift for every occasion ( Birthday, Thank You, Mother's / Father's Day, or Holiday)
Just fill out the post card on the back of the package and apply your postage
and mail ( Postage to and from anywhere within the continental US is $ 4.00 )
Ask us about drop shipping for you!