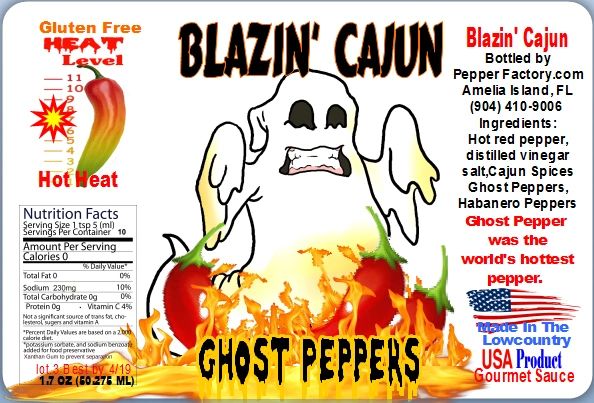 Blazin Cajun mini
Blazin' Cajun hot sauce has the flavor of Swamp juice with the heat of Dragon Breath. It has nice "heat" with cajun flavors, Ghost peppers, Habanero Peppers and habanero extract.
1.7 oz mini bottle
About 1.2 million on the scale
...Nice and Hot with...
... Great Cajun Flavors...
No- GMO No-MSG and Gluten Free