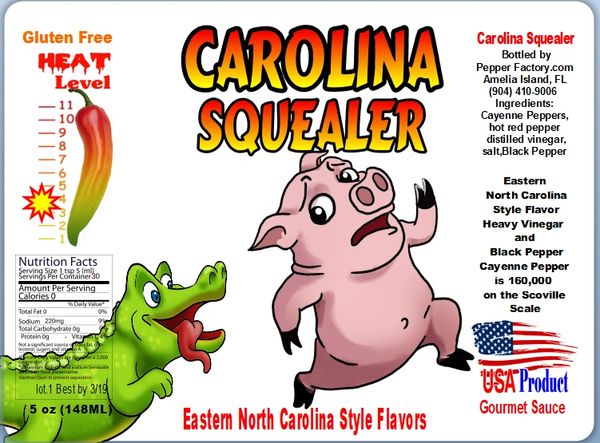 Carolina Squealer
Carolina Squealer is for those who love Eastern Style North Carolina sauces with heavy black pepper and vinegar. It's great on pork, especially pulled pork, and as a marinade.
Carolina Squealer has a Louisiana style base with NC Cayenne Peppers, Black Pepper, Vinegar and Spices MEDIUM HEAT
5 oz bottle .....Great on a Pull Pork Sandwich.
No- GMO No-MSG and Gluten Free