Ghost Pepper Mustard Style BBQ Sauce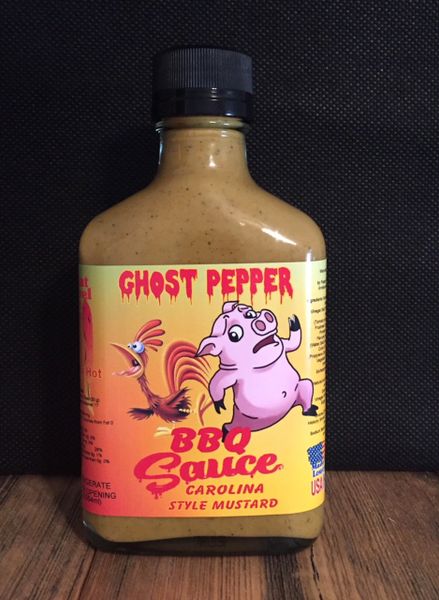 Ghost Pepper Mustard Style BBQ Sauce
This traditional "lowcountry" style mustard based BBQ Sauce has a GHOST PEPPER bite to it.
This sauce works well for chicken OR meats and even as a condiment for hot dogs and sausages.
8 oz bottle REFRIGERATE AFTER OPENNG
The Ghost Pepper, once considered the hottest pepper in the world with a Scoville Scale rating of 1,000,000, is still plenty hot for most people. When added to this "lowcountry" style mustard based sauce, it will light up your lunch or dinner table. This delightfully tangy sauce will add flavor to just about any dish.