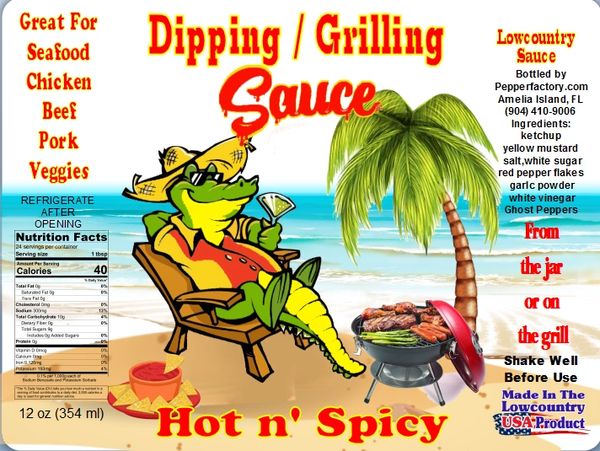 Hot Dipping /Grilling
   We bump up the ZING Factor of the Hot and Spicy dip with Ghost Peppers!
Our Hot and Spicy isn't as hot as ghost pepper hot sauce, but it gives you a spicy flavor at first and than some heat in the back of your throat.  Its' great finishing flavors make you ready for the next dip!
Great for Seafood,Chicken,Beef,Pork and Veggies, Burgers and Fries and many appetizers