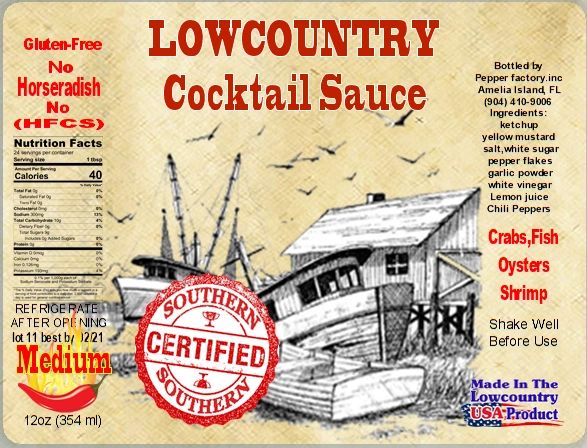 Medium Cocktail Sauce
The magic of our cocktail sauce is found in the freshness of the ingredients.
You'll love the rich mixture of heat and spices. Nothing overpowering here, just the tastes of fresh spices, garlic and pepper flakes
without Horseradish. If you stayed away from cocktail sauce in the past because of the horseradish,
those days are over. Now you're in control of the heat.The "zing" that you get from our sauce comes from our fresh peppers.
This sauce comes in both Medium and Hot.  We have a sauce for everyone.


Red Chili Peppers for the Heat
No Horseradish         Gluten-Free